George Harrison's Maton Mastersound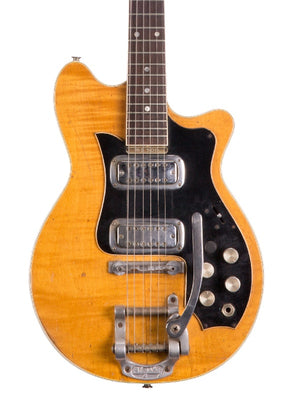 George Harrison's Maton Sells at Auction!
Every musician, artist, songwriter, producer, and engineer in modern time has at one point been exposed to The Beatles. A young group of British men that created a staple in modern music and defined a new generation of popular music. The modern music industry would not be the way it is today without the timeless hits, and classics from John Lennon, Paul McCartney, George Harrison & Ringo Starr.
Their Instruments ranged from Gretsch, Gibson, Epiphone, Fender, to Rickenbacker, and one of George Harrison's very well known guitars, a Maton Mastersound! George Harrison came across this instrument at a shop in Manchester, the Australian-made guitar caught Harrison's eye and became the guitar he would borrow while his own Gretsch was in the shop. Even though his regular guitar was being repaired that night, Harrison was so impressed with the replacement that he continued to use it.
         George went on to play the Mastersound MS-500 during several shows with The Beatles during July and August of 1963. There are many pictures of Harrison playing the Maton live, and even performing with it during the Beatles' last appearance at Liverpool's Cavern Club(The famous club cited to be the birthplace of the Beatles). He finally returned the guitar to the repair shop, Barratts in Manchester, where it was later bought by "Dave Berry And The Cruisers" guitarist, Roy Barber. Barber went on to have hits with Memphis, Tennessee and The Crying Game.
       The guitar remained in storage for several decades but was exhibited at The Beatles Story museum in Liverpool after Barber's death in 2000. It was then bought by a UK collector at auction in New York in 2015 for £373,000 ($485,000). The instrument was sold by the UK private collector at Gardiner Houlgate auctions in Corsham, Wiltshire on Wednesday September 12th 2018 for a hammer price of £280,000 but this rose to £347,200 with fees. The Maton MS-500 features a natural flame maple finish, an Australian black bean 22-fret fingerboard, a three-way selector switch and Bigsby vibrato. (BBC News)
To learn more about the Maton Mastersound give us a call at our shop or stop by for some coffee and conversation!