Maton Guitars Shop Tour Video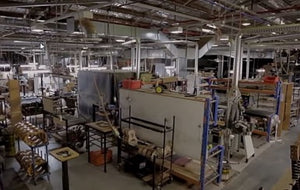 Maton Guitars Shop Tour Video
If you have ever visited any guitar builder workshops here in the U.S., the Maton Guitar shop is Melbourne Australia is a familiar setting.
Established in 1946, you could say Maton was an early adopter of technology, moving into production standards during the late 50's onward. You will see modern day side benders to create their legendary 808 body shape, and CNC machines used to consistently produce quality neck profiles, bridges, and fretboards.
Though by comparison, annual production (approx. 7,500 for world distribution) is quite smaller than larger brands such as Martin or Taylor. A great deal of construction and assembly is performed by hand, in what we refer to as the "bench built style", handcrafted by a team of journeyman skilled in their trade.
Enjoy watching our Maton Shop Tour video!