Rick Springfield & his Maton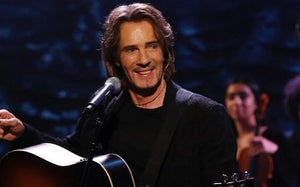 Everyone loves Maton Guitars! Grammy Award winning Artist Rick Springfield  recently took to YouTube to shout out his personal attraction for Maton guitars. It's pretty clear from the video, he loves his new Maton SRS-70-C Dreadnought Cutaway!
The Australian / American actor & musician said his new Maton is the "Best live acoustic guitar I've ever played"; giving credit to the AP5 Pro pickup system, and mentioning that it was developed with the help of Tommy Emmanuel. We agree with you Rick; Jessie's Girl has never sounded better than when its being played on a Maton.
Watch Rick's full YouTube review
Watch Rick Springfield play his Maton on CBS's "The Talk"